Name Generator en fr
Improving NPC is always needed in role playing game. Generate name may help to keep the mood of your game.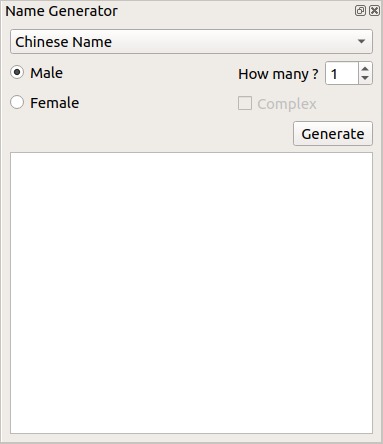 Features
Rolisteam can generate name from several countries or universes.
French
English
Japanese
Chinese
Elves
Star Wars
Russian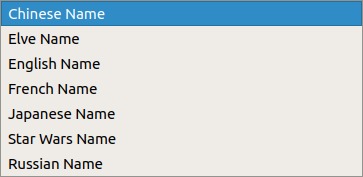 French, English, Russian names are selected from list. All the others are generated.
For French and English names, Rolisteam may provide complexe names which means first name and last name. Any other kinds, Rolisteam provides only first names.
Use it
Select where the names should come from.
Select gender: [Male or Female]
Check Complexe name for generating First name and last name at once (only available for english and french)
Need more universe ?
It is easy for us to add new universes or countries.
Please contact us and provides us textfiles (one text file per gender) with one name per line.